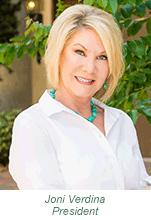 ad impressions is a full-service marketing agency with a history of meeting clients' needs and surpassing their expectations. We have over 30 years of professional advertising experience from Broadcast Television, Radio, Cable Television, Outdoor Billboards to Internet, Digital Media and Direct Mail. We pride ourselves on going the extra mile to exceed our customer's expectations. Therefore, we consider ourselves a full-service marketing concierge providing information services that make our clients' successful. We are an excellent fit for middle-market and emerging clients seeking an Agency of Record. Our primary objective is to advance the client's business by approaching each client with their perspective in mind. Together as a team, we celebrate your successes as our own. We love to see our clients grow.
As a small agency we have the time to give your business the one-on-one dedicated attention it needs and deserves. When you work with a small agency, you work directly with the President and Senior Staff. We regard our agency as being imaginative when it comes to both executional tactics and how to stretch your advertising dollar. We're confident that you'll feel the same.
Give us a call. We'd love to hear from you.